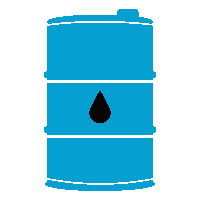 We can provide a wide range of analysis of your fuels and lubricants including the following
GC-MS Analysis for:
Boiling range
Identification of volatile contaminants
Oil pollution [Nordtest]
Acidic/basic polar components
Fatty Acid Methyl Ester (FAME) components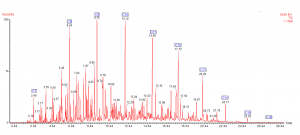 Other techniques include:
Water content by Dean & Stark distillation and IP143 Ashphaltenes content.
Identification of polymeric contaminants by Fourier Transform Infra Red (FTIR)
Identification of water and FAME in fuels by FTIR
Identification of solid contaminants and discolouration of fuels e.g yellowing of kerosene and diesel fuel instability.
If you need help with an issue regarding engine oils, heavy fuel oils (HFO), hydrotreated vegetable oils (HVO), edible oils (olive oil, sunflower oil, rapeseed oil etc), transformer oils and many others, our technical expert, Dr Marshman (ex MoD, Qinetiq) , can offer consultancy advice and recommend the most appropriate and cost effective analysis programme for your problem.

We will provide an electronic report of our in-house analysis of your oil and can even send you a suitable sampling container before-hand.
Please contact us for an informal discussion and for a no-obligation quote